Woman Bathing (Self-Portait)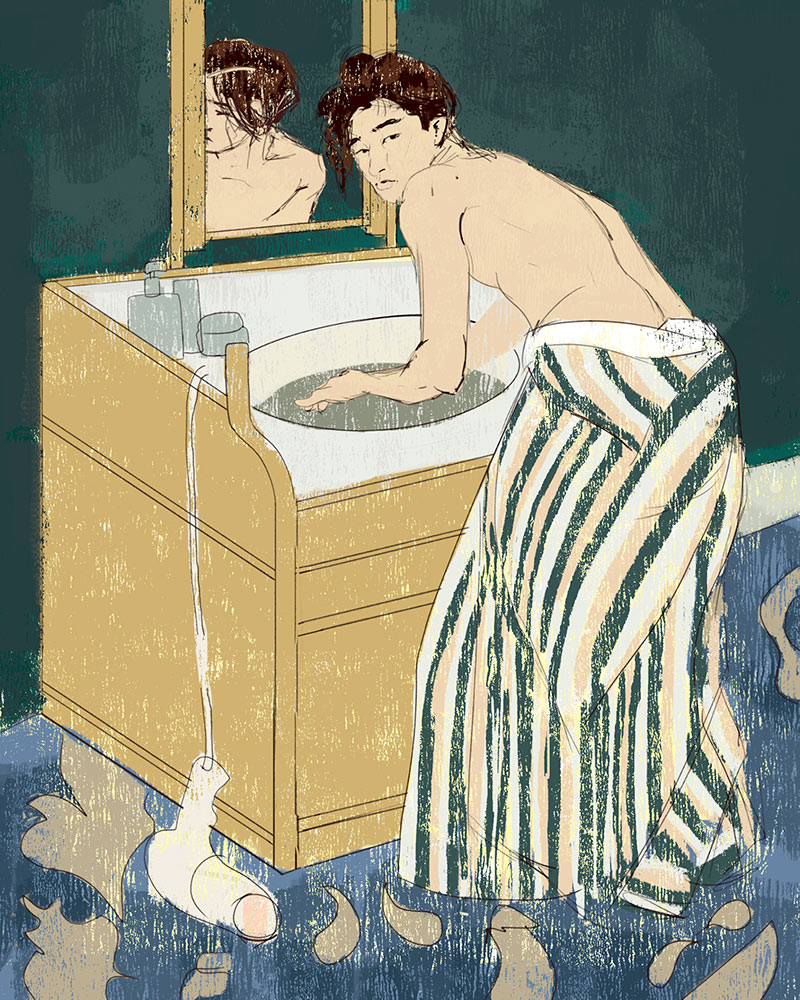 Inspired by Mary Cassatt's work which features women and children in domestic situations. Cassatt was limited in her work due to the constraints against women during the 19th Century. Inspirations from Japonisme led her to brilliantly intimate works of Impressionist art that showed a different side of the era.
I wanted to highlight this idea of Asian-inspired female domestic life that is often attached to East Asian men due to their softer masculinity and differing cultural views on lifestyles from the West.
In addition, I was inspired by artists like Takashi Murakami, who blurs the lines of high-art and low-art with subject matter and use of medium. As "Woman Bathing" is a digital artwork, it can be seen as low-art that can be mass produced, but its grounding in art history attaches it to a high-art context.